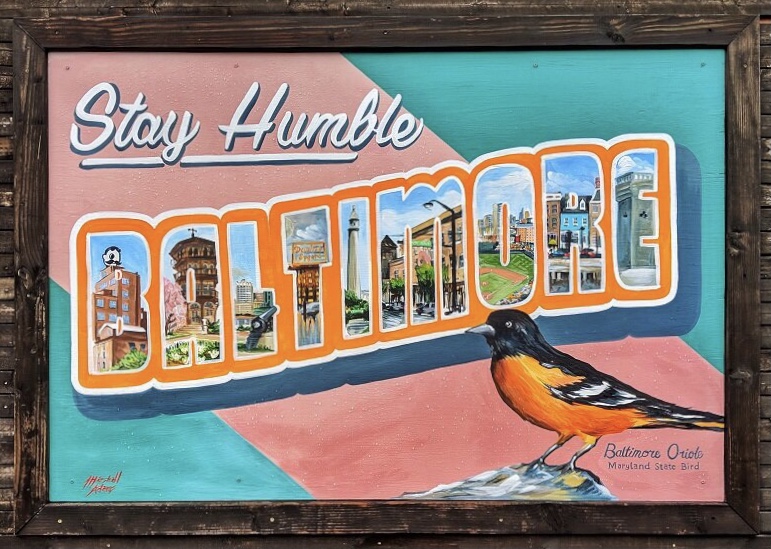 Whether you are a recent arrival in our fair city or born-and-raised, Baltimore has some beautiful scenery waiting for you! From stunning murals to historic landmarks, Baltimore has plenty of picturesque locations to explore. We know that you need to update the 'Gram to show people how you're living, so you may as well get out, explore, and show them some of the best that Baltimore has to offer!
Museums & Libraries
The George Peabody Library: You already know that we're going to top the list with the Peabody Library! As part of our library family, the Peabody Library is near and dear to our hearts. That being said, it is magnificent inside and out and is widely considered one of the most beautiful libraries in the world. Grab a map here.
Baltimore Museum of Art: Besides the artwork itself, the BMA has some beautiful locales for a photo. In particular, check out the building's façade, Fox Court, and the sculpture garden! Bonus points for being within walking distance of the Homewood Campus. Not on campus? Grab a map here.
Walters Art Museum: Much like the BMA, Walters is home to countless treasures (well, it's over 36,000) but is also full of beautiful architecture. Grab a map here.
Parks and Gardens
Around the City
Want to learn more about our city, its history, culture, and people? Check out our research guide covering all things Baltimore. The links for Architecture, Maps, and Neighborhoods can help you find some more beautiful and historic gems around the city.
There are so many great spots that couldn't be covered here, so get out there and explore our great city! Let us know what you find!