Dear Friends,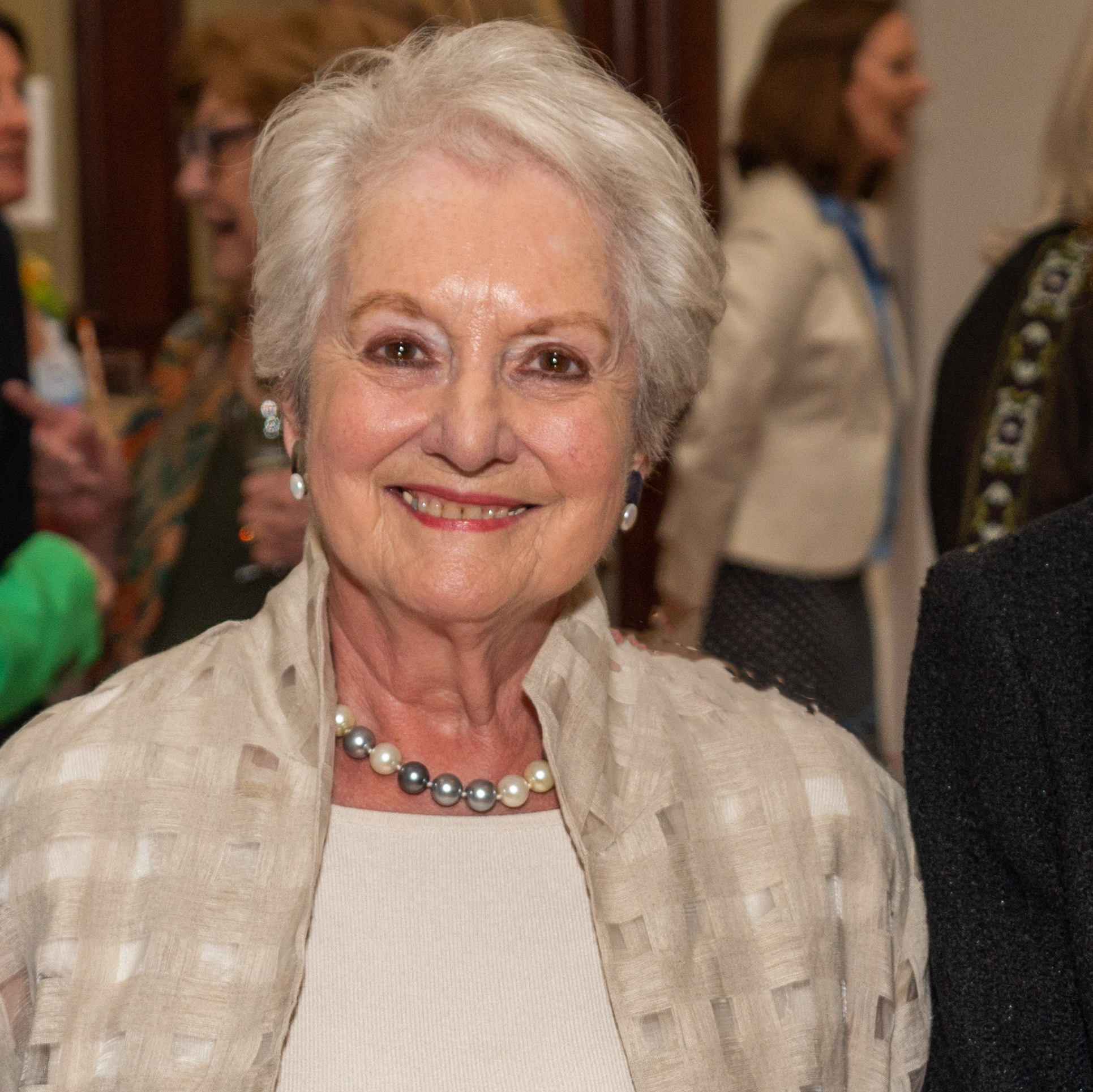 On behalf of the Sheridan Libraries & University Museums, I express our profound sadness at the passing on Sunday of Sylvia Eggleston Wehr, the trailblazing development doyenne who led our External Affairs office from 2011 until her retirement in June 2022. Sylvia loved Hopkins and was proud of all that is achieved here. We were so lucky to have her as a colleague and will miss her deeply. Our thoughts and condolences are with her family at this difficult time.
During her 11 years with the Libraries & Museums under then dean Winston Tabb, Sylvia secured funding to create four endowed curatorships and several named programs, including the Virginia Fox Stern Center for the History of the Book in the Renaissance. She also helped to establish Special Collections research fellowships from which scores of undergraduate and graduate students have benefited. Last but not least, she shepherded the acquisition of significant collections of fine art and sculpture, rare books and ephemera, African American street photography, and the archives of Baltimore jazz singer Ethel Ennis and her husband Earl Arnett, a collection that was celebrated this past Sunday at the George Peabody Library with the opening of the exhibition Ethel's Place.
"I've worked with many wonderful people, but Sylvia was in a class by herself: So much fun, so productive, fearless, and creative. I always looked forward to our meetings every Monday at 4, to get my 'assignments' for the next week! Sylvia was truly sui generis. I will forever feel blessed to have had her as a colleague and friend." Winston Tabb, former Sheridan Dean of University Libraries, Archives, and Museums
Sylvia's natural joie de vivre and extraversion made her an exemplary leader and host, which she got to exhibit internally at her now legendary holiday staff parties, at which she served fried chicken and encouraged mischief in the Bad Santa present swap. Externally, she enjoyed many fabulous times at special events and programs with her many friends on the Sheridan Libraries Advisory Board, the Friends of the Libraries Advisory Council, and the Homewood Museum Advisory Board, on which she served as board chair after retirement.
A savvy, intrepid, and remarkably effective fundraiser, with a keen eye for spotting and mentoring talent, Sylvia first came to Johns Hopkins in 1985 at what was then the Johns Hopkins School of Hygiene and Public Health. During remarks to family, friends, and colleagues at her retirement celebration in June 2022, Sylvia reflected on the unique journey that led her to Hopkins:
"I was 44 years old, the mother of three daughters. I had done lots of volunteer work for numerous causes including the Junior League and the Johns Hopkins Hospital Women's Board, and I had developed a program at Goucher College for women returning to college and then run their continuing education program, but this job was many orders of magnitude more intense.
"It was my first formal fundraising job. There was a learning curve. I remember [then dean] D.A. [Henderson] returning a draft proposal to me that I had written to the Pew Foundation for $1 million. He edited in red—and there was red everywhere. Later that night, he called and said, 'It took me maybe 20 minutes to edit that proposal and it was great, and I didn't want you to find all that red insulting.'  I replied, 'On the contrary, I thought you turned a B proposal into an A+ proposal.' And we got the $1 million."
After a short time, Sylvia was promoted to associate dean for external affairs at the School of Hygiene and Public Health, only the second person at Hopkins given that title, and one of a handful of women then working at the executive level anywhere within the university or medical systems.
"It's a remarkable thing to find something new that you're good at slightly later in life. A whole new world opened up for me that I could never have imagined."

Sylvia Eggleston Wehr
The new role afforded her many opportunities for travel, a lifelong passion that saw her visit all seven continents in either a professional or personal capacity. "Most memorably, I was part of a delegation from the School of Public Health that traveled through Thailand with Princess Sirindhorn to study the effects of vitamin A on infant and early childhood development." Her last major trip, in 2019 at the age of 79, took her to Patagonia and Antarctica on a National Geographic Expedition cruise.
Sylvia's enjoyment of adventure never distracted from her drive. She worked closely with colleagues to secure the funding for the Johns Hopkins Malaria Research Institute and was an integral member of the development team when the School of Public Health received its naming gift from Michael Bloomberg, which she called, "a once-in-a-career moment that will be with me forever."
In 2007, Sylvia transitioned to associate dean of external affairs at the Krieger School of Arts & Sciences, where she headed the campaign to fully renovate Gilman Hall. In 2011, and to our good fortune, she became the first associate dean for external affairs at the Sheridan Libraries & University Museums and embraced "a fascinating new world of first editions and medieval manuscripts, Federal and Victorian architecture, online databases, open source software, and so much more," she reflected.
We have been in contact with Sylvia's family to plan how best we can honor her life. In lieu of flowers, and in accordance with Sylvia's wishes, the family is requesting that gifts in memory of Sylvia be directed to support the Sylvia Eggleston Wehr Rare Book Fund at the Sheridan Libraries and the Joseph C. Eggleston Memorial Scholarship Fund at the Johns Hopkins School of Medicine.
I want to extend my gratitude to everyone in our community who is helping each other grieve in the wake of Sylvia's passing. May we continue to elevate and celebrate the legacy that she has left behind.
Sincerely,
Elisabeth
Elisabeth M. Long
Sheridan Dean of University Libraries, Archives, and Museums