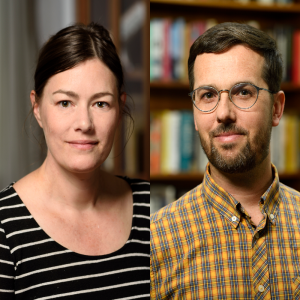 Drs. Gabrielle Dean and Joseph Plaster of the Sheridan Libraries & University Museums are key members of a team of Johns Hopkins University recipients of a $4.4 million Just Futures grant from the Mellon Foundation. In tandem with Drs. Kali-Ahset Amen, Stuart Schrader, Nathan Connolly, and Lawrence Jackson, the team's joint research and programming effort, "Inheritance Baltimore: Humanities and Arts Education for Black Liberation," will be funded by Mellon over the next three years.
Just Futures advances Mellon's stated commitment "to support visionary, unconventional, experimental, and groundbreaking projects [that] address the long-existing fault lines of racism, inequality, and injustice." In that spirit, JHU's awardees will conduct a multi-year research, programing, curatorial, and archival effort committed to reparations in Humanities education and Arts-based public engagement for and with Black Baltimore.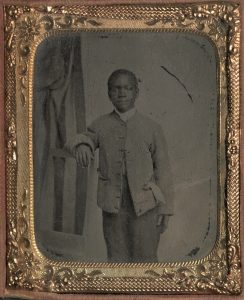 In tandem with the Billie Holiday Project for Liberation Arts, Dean and Plaster will spearhead the preservation of Black archival resources and help curate Metro Baltimore's Black Arts and public heritage. The Libraries & Museums team will also work with the Program in Racism, Immigration, and Citizenship in documenting the history of institutional racism in the formation of academic disciplines at and outward from Johns Hopkins University. Additional support, under Plaster's purview, will help preserve and celebrate Baltimore's Black queer and trans history and develop a wide-ranging oral history program.
"We aim to train a local cadre of archivists and curators, comprising students and Black residents of the city, to bolster African American presence in the field as they assemble the materials to write a more complete account of Baltimore's past through an archival research consortium," Plaster said.
The grant supports the development of an Africana Archives Consortium of local institutions with an investment in African American print material culture; and enables the Libraries & Museums to hire a full-time archivist for Africana Collections and a research fellow based in the University Museums. The grant also enables the Libraries to expand the Dean's Undergraduate Research Award program and develop artists-in-residence, talks, dialogues, and community archiving efforts.
Learn more about this news by reading the Johns Hopkins press release, JHU Hub article, and Mellon Foundation announcement.