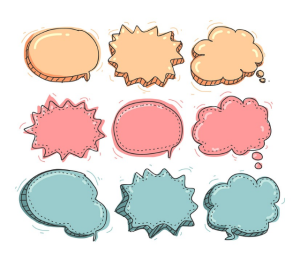 In honor of International Open Access Week October 24th -30th, 2022, JHU Libraries would like to share with you some information about Open Access at JHU Libraries.
Want to publish scholarly literature Open Access (OA)? Why should you want to? What are the benefits?
Anyone in the world can read OA publications. OA publications can be widely disseminated so your work will get more exposure and your publication will have greater research impact as a result of reaching out to a wider readership.
OA is a public good! It's in the interest of society to ensure everyone has access to accurate, current scholarly information. As more funding/grants are directly financed by the public through federal taxes, the government has an interest in ensuring the research products are shared with the interested public.
How to think it through?
What is OA?

Open Access refers to freely available, digital, online information. It is free of charge and often has less restrictive copyright and licensing barriers than traditionally published works, for both the users and the authors.

What are the types of OA for scholarly literature and monographs?

Green, Gold, and Hybrid

Green OA: also referred to as "self-archiving", is the practice of placing a version – usually a preprint or post-print of the manuscript – of an author's manuscript into a personal website or online repository, making it freely accessible for everyone. Even if you choose to publish your work as a traditional, subscription-based article, Green OA is usually an option—check your copyright rights in your author agreement.
Gold OA: makes the final/publisher version of an article freely and permanently accessible for everyone, immediately after publication. Depending on your author agreement, copyright for the article is retained by the authors in most cases and most of the permission barriers are removed through the application of a flexible/open Creative Commons license. Sometimes, Article Processing Charges (APCs) are applied to authors wishing to publish Gold OA.
Hybrid OA: it is simply that the research is published open access in a subscription journal. The author experiences a choice at point of publication—pay an APC for OA or publish traditional, subscription-based content for free. The problem with Hybrid OA is publisher double dipping – meaning that publishers of hybrid journals are taking money twice for the same content; once from the author/funder/institution (in the form of Article Publication Charges/APCs) and again from subscribers in the form of subscription fees.

Monographs

OA programs for monographs and book chapters are still in development and are less common than OA programs for journal articles. JHU Libraries supports authors wishing to publish OA monographs in two ways:

Collective support for free-to-authors monograph publishing programs. An example is MIT's Direct-to-Open program. JHU Libraries pooled our funding with that of other libraries to make OA an affordable option for authors. Check with your desired publisher to see if they have a similar program.
Direct support for JHU authors. An example is the TOME Program, through which we provide subvention funds for authors to use to pay the OA fee at non-profit publishers in the humanities and humanistic social sciences.
Be sure to ask your publisher about OA and reach out to the library with your ideas about how we could better support your work.
Which type of OA is for me?
Green OA – self archiving

This is a good option if you don't have funding available for OA fees and if Green OA will satisfy your funder's data and scholarship sharing requirements.

Gold and Hybrid OA – publishing

This is a good option if you have access to funding and/or can take advantage of one of the library's waiver or discount programs. Selecting an all-Gold OA journal will avoid creating a double-dipping situation where the library is also paying a subscription fee for the same content.
Factors to consider …
What are the requirements of your funding entity? Do the terms of your grant require you to publish OA? (If yes, Green OA might fulfill these requirements!)
Does the publisher you are considering allow you to retain copyright? If not, consider using an author amendment to retain copyright.
If your desired publication venue will charge an APC to publish OA, check with JHU library's list of OA discount and waiver programs for Welch Medical Library and Sheridan Libraries.
How can JHU and the library help me with OA?
JHU Scholarly Publishing and Open Access LibGuide:
JHU Library Support (list of JHU library waiver and discount programs) for Open Access with Regards to OA Journal APCs:
Contacts: Nancy Shin (Welch Medical Library), Laurel Crawford (Sheridan Libraries), or Kathleen DeLaurenti (Peabody Library).