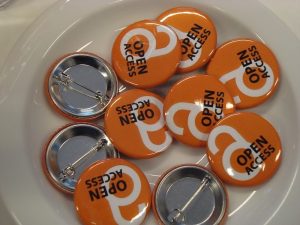 Did you know that Johns Hopkins University (JHU) Libraries has a "Read & Publish" transformative agreement with Cambridge University Press? This means all JHU researchers who are corresponding authors can now choose to publish Open Access (OA) research articles, review articles, rapid communications, and reports in Cambridge University Press journals—for free! Researchers must opt-in to OA upon article submission to take advantage of this deal, but we can also retroactively convert paywalled articles to OA if they were published after January 1, 2022.
Why Open Access? Cambridge University Press will host a webinar for authors on Wednesday, June 15th, 2022 at 3:00 PM EST. This webinar will outline the basics of publishing OA and highlight key benefits for researchers. The one-hour session will also explore what a transformative agreement is and how authors can take advantage of the opportunities afforded by one. Please click this link to register for this free webinar: https://us02web.zoom.us/webinar/register/2516498374856/WN_JKIxetT5SsCVkzTgaAayqQ.
To learn more about Open Access at JHU, see https://guides.library.jhu.edu/open-access
Questions? Please contact Laurel Crawford, Manager of Collections Strategy, at laurel.crawford@jhu.edu.