Greetings, Foolish Mortals!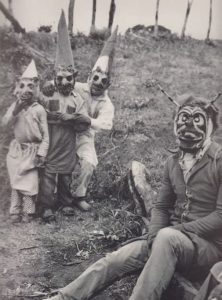 Whether you want to study or relax, we've got more magic, monsters, murders, and mysteries than you could shake your witch's broom at. So drag your body down to the library to check out some of what we have to offer to get you in the 'spirit'.
If you're haunting the halls of the Eisenhower Library, stop by Special Collections to peruse our arcane tomes.
If you dare not leave your home, we offer a huge number of online resources with tales of terror both fact and fiction to surprise and delight. 
Here are a few suggestions to get you started:
So, as you get ready for the big night just remember to check your candy and check out your library.