Special Collections is accepting applications for Freshman Fellows, a one-year fellowship exclusively available to our fabulous First-Year undergraduates! The program is designed to introduce students to the joys, challenges, and thrills involved in conducting research with primary sources. Limited to just four students, Freshman Fellows provides its scholars with support by pairing each fellow with a mentor who will guide them through every step of the research process. Successful students will also receive a research award of $1,000!

Why should you apply? Because you will get to conduct original research with awesome rare things, be mentored by curatorial staff, and will be able to delight friends and family alike with bizarre historic facts. Don't believe me? Well, just look at all the strange and wonderful things Kobi Khong, a Class of 2024 Freshman Fellow, discovered from our collection of historic cookbooks.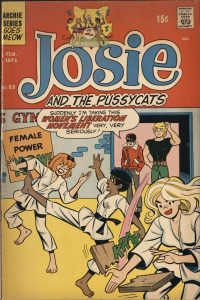 I am sure you now have an appetite for historic research! This year, we have four intriguing research topics on our plate, sure to meet the needs of your discerning palate:
Explore Perceptions of the Middle East through Popular Sheet Music
Interpret how Pop Culture Reckoned with Feminism through the 20th Century
Translate Untranslated Works in Greek, Italian, Latin, or Spanish
Uncover the History of Student Life at Hopkins
Sounds enticing, right? Just think: you can spend your inaugural year at Hopkins gaining language translation skills, training to become your generation's Hopkins historian, or learning how to interpret pop cultural artifacts. Fortunately for you, the application process is a breeze. All you need to do is write a 750-word essay on why you would like to be in the program and what you would like to research. Still need inspiration? Look at our collection of blog posts written by students in the program!

Applications are due by 11:59PM on Sunday, September 11. Please go to our webpage for full descriptions of the research projects and complete application details. Feel free to contact me if you have any questions at all about the fellowship.