Grace Notes in American History: 200 Years of Songs from the Lester Levy Sheet Music Collection is currently on view at the George Peabody Library. The exhibit, which runs through July 31, 2022, explores the many ways in which sheet music has functioned in American popular culture.
This week, I'll be sharing a few highlights from one section of the exhibition: Hoen Lithographs. Hoen Lithograph Co. was a 19th century lithography company whose building still stands in East Baltimore. Hoen produced some incredible works of art, including many maps and sheet music covers: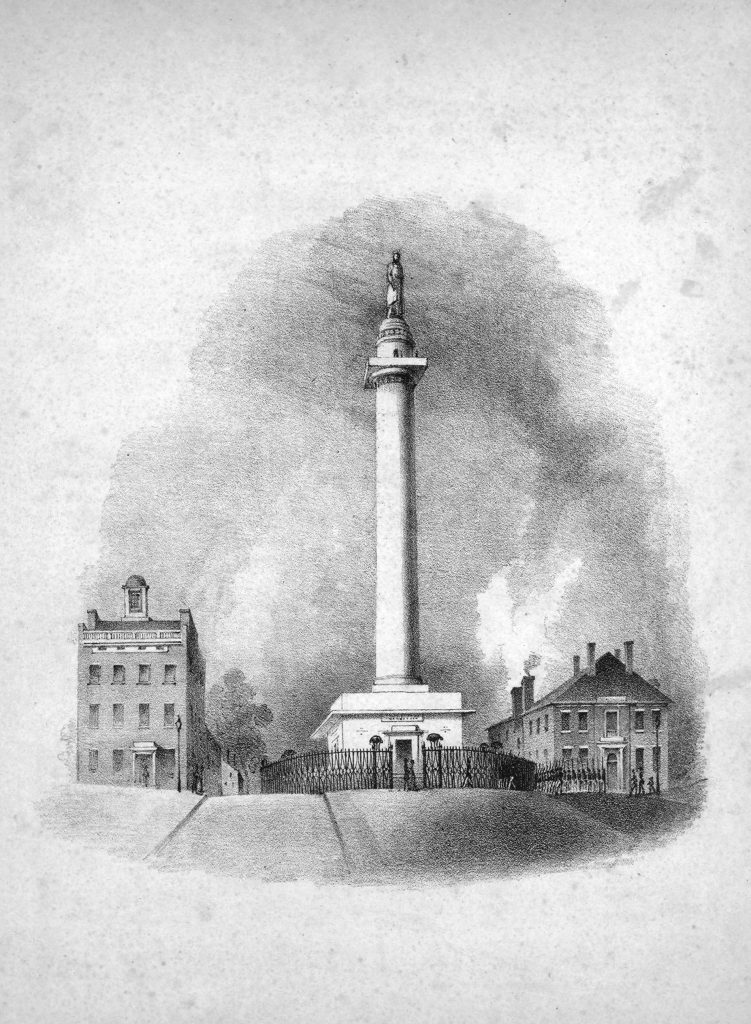 The cover of Fifth Regiment March shows Baltimore's Washington Monument. The monument was built between 1815 and 1829, with the ornate fence installed 1836-1838. Houses began to be built on the square in 1829—this cover shows a house on the Northeast corner, where the Methodist church now stands (completed in 1872).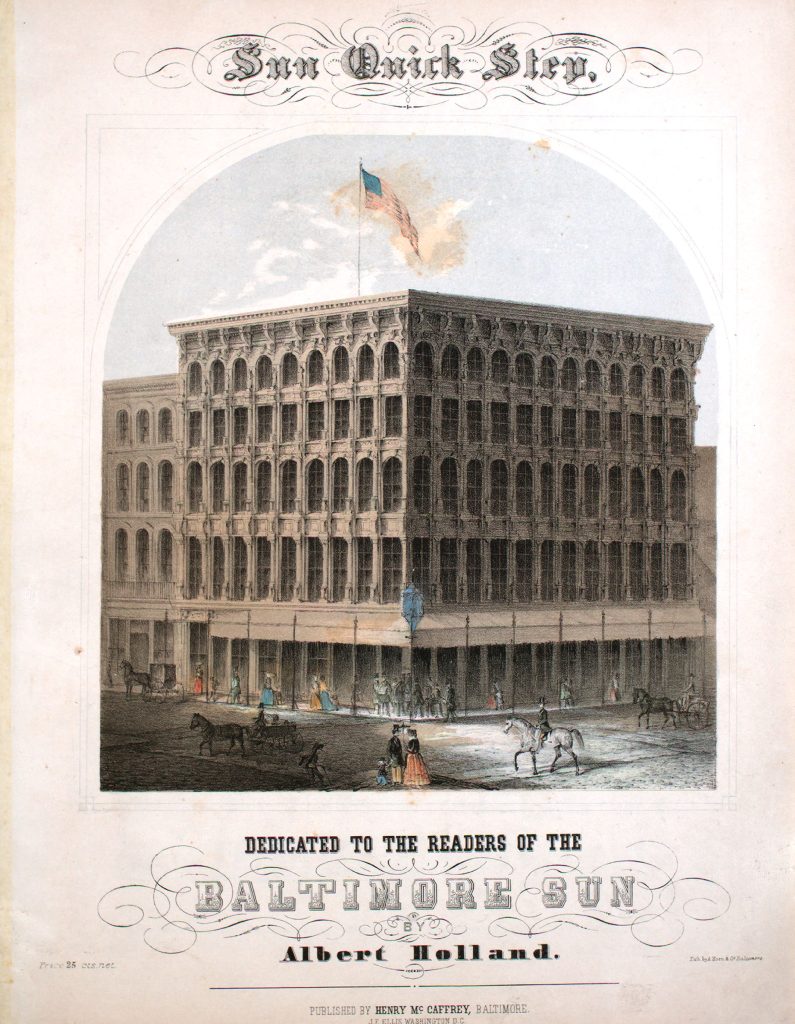 The Sun Quick Step was published in 1854, showing the Baltimore Sun building (also known as the Sun Iron Building), built by A.S. Abell in 1851. It was one of the first iron buildings in the United States, but was unfortunately destroyed in the 1904 Baltimore fire.
This song was published in 1853, showing an early Baltimore fire department. Hook ladders are specially designed to hook onto window sills, allowing firefighters to quickly scale building facades.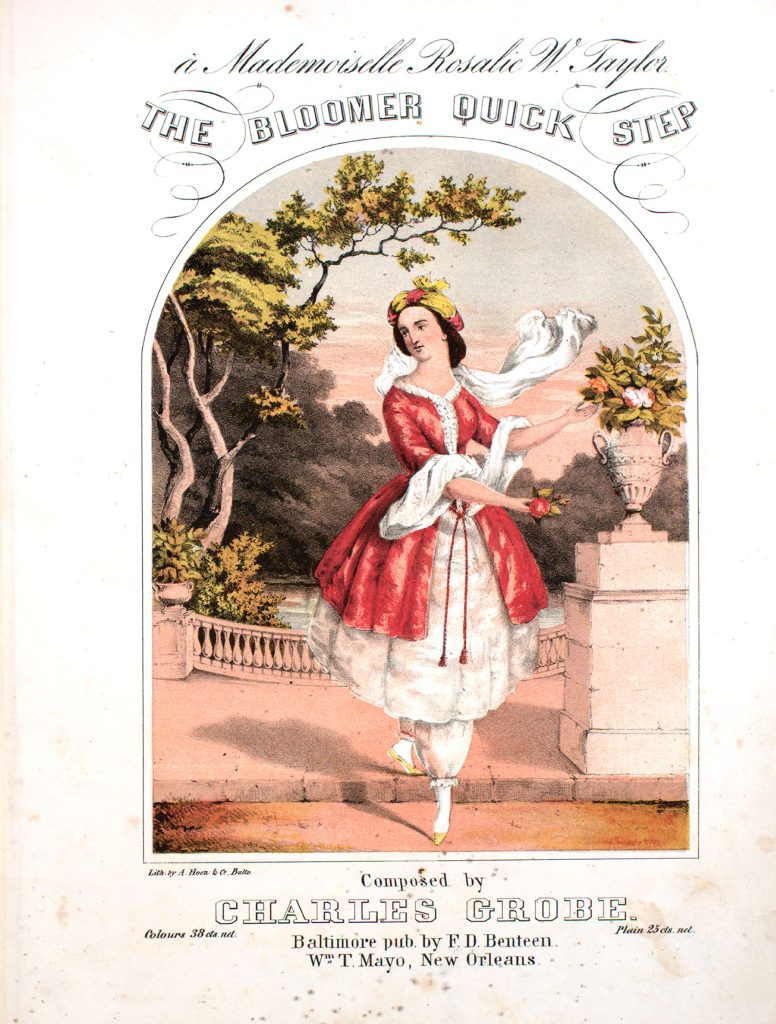 This song, depicting a woman wearing bloomers, followed the "bloomer craze" of the 1850's. Bloomers, a less restrictive garment for women, became extremely popular after Amelia Bloomer, a prominent women's rights advocate, promoted them.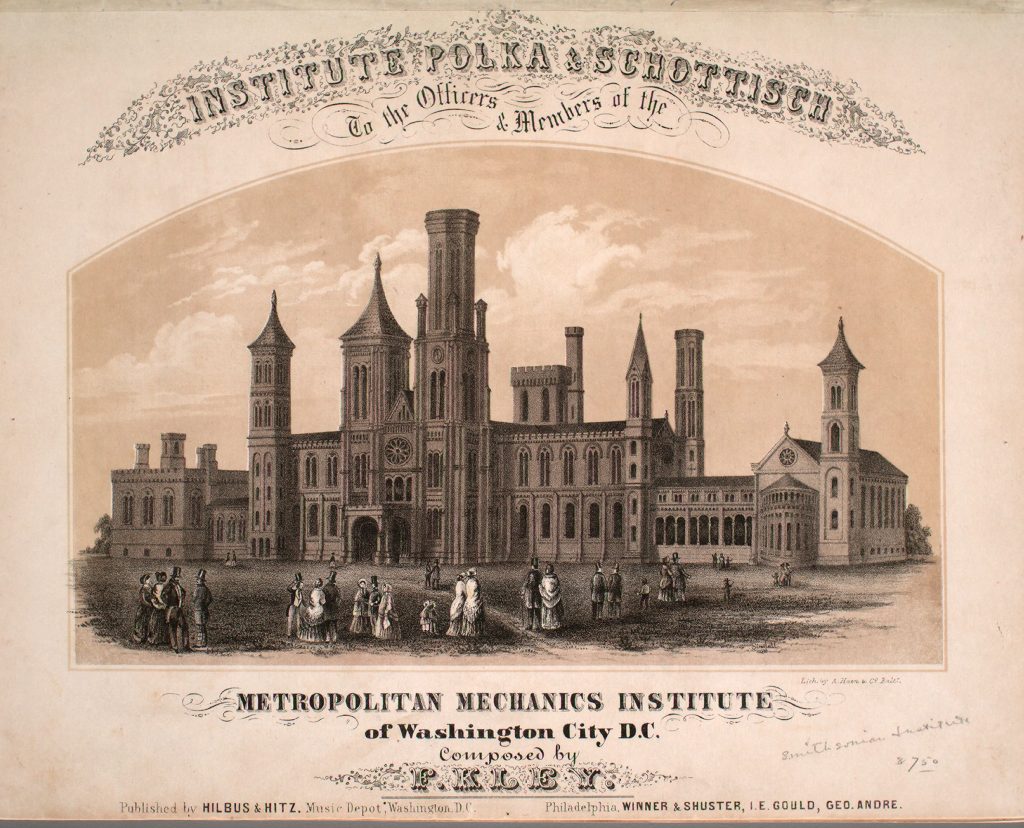 The Institute Polka, published in 1855, shows the Smithsonian Castle in Washington, D.C. The song is dedicated to the Metropolitan Mechanic's Institute which held its meetings there.
You can come view these songs and dozens more at the George Peabody Library! The exhibit runs through July 31– you can read more about the exhibition here.