This week's deep dive will explore one of our lesser-known sheet music collections: the Sam Carner Collection. While the Levy Sheet Music Collection is our largest and most consulted, we actually have over 50 sheet music collections (not to mention the holdings of the Peabody Institute).
Sam Carner is a composer of musical theater and part of the musical duo "Carner and Gregor." This collection was originally started by Carner's grandfather, Al Rose, a jazz historian and Eubie Blake biographer. The collection is particularly strong in Black composers and lyricists, including Eubie Blake, W.C. Handy, Maceo Pinkard, J. Rosamond Johnson, and Cecil Mack. This makes the collection a great resource for the study of early jazz and its marketing practices.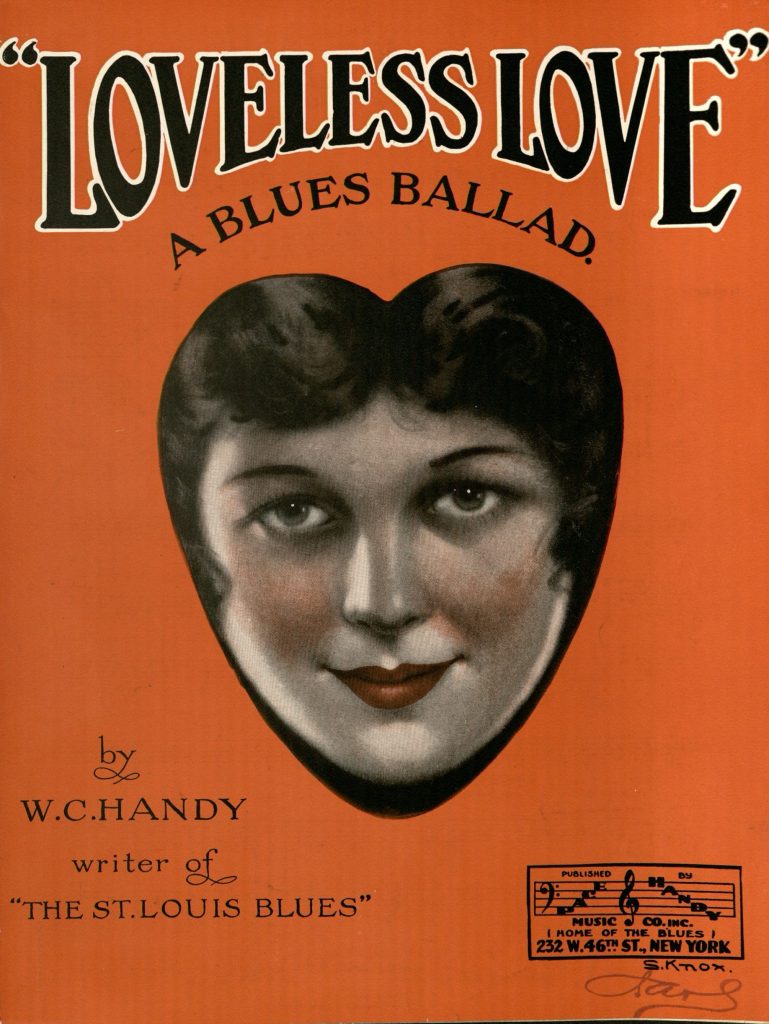 "Loveless Love" was composed by W.C. Handy, the self-titled the Father of Blues. While he wasn't the first composer of blues music, he was certainly one of the most popular—some of his best-known works are the Memphis Blues and St. Louis Blues. He also co-ran the Pace & Handy Music Publishing Company with Harry Pace (recently featured by Radio Lab in the Vanishing of Harry Pace).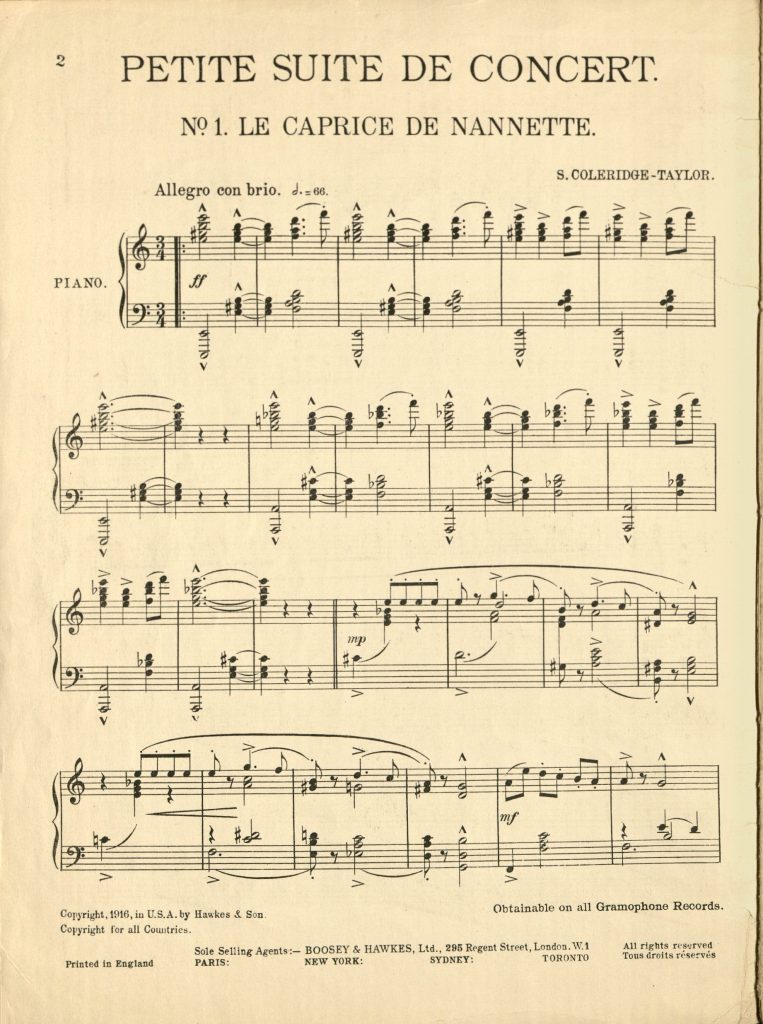 Samuel Coleridge-Taylor was a classical composer, conductor, and violinist born in London, England in 1875. Inspired by African Americans including Frederick Douglass, W.E.B. Du Bois, and the Fisk Jubilee Singers, Coleridge-Taylor visited the United States many times to conduct and tour. His Petite Suite de Concert, Op. 77 was published here as a piano arrangement in 1916.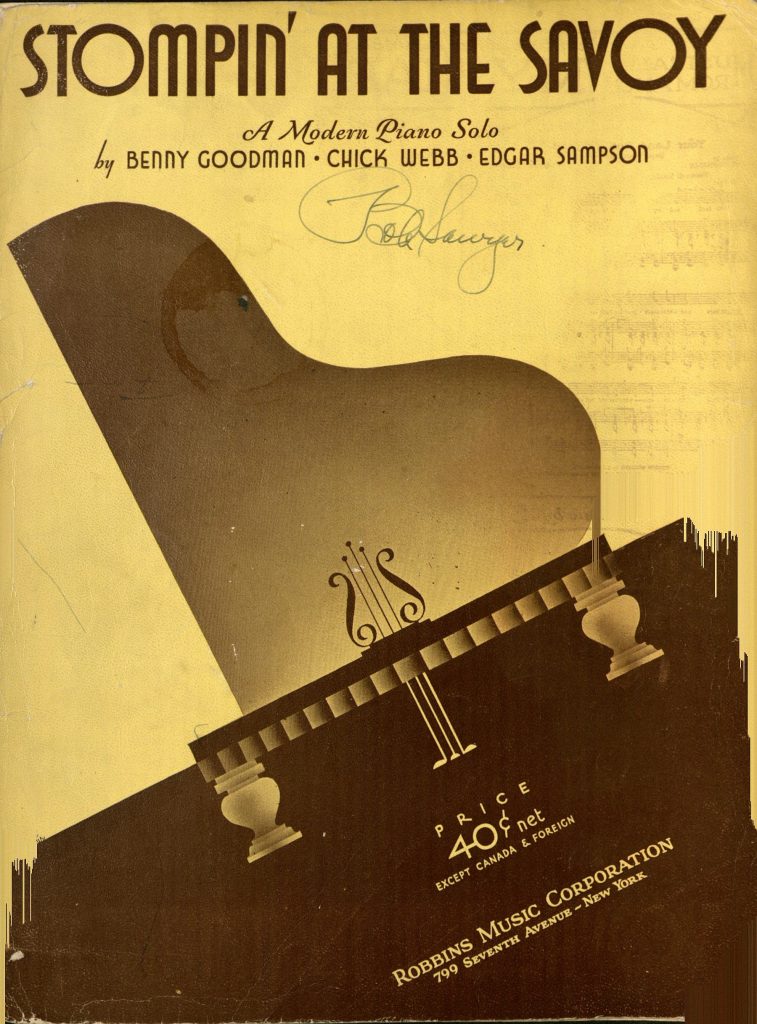 Written by Edgar Sampson, "Stompin' At The Savoy" is a jazz standard celebrating the Savoy Ballroom in Harlem. The Savoy, located on Lenox Avenue between 140th and 141st streets, was a hub of African American entertainment from 1926 to 1958. The ballroom popularized dances including the Lindy Hop, and its halls were graced by performers including Fletcher Henderson, Ella Fitzgerald, and Dizzy Gillespie.
While not digitized, the Carner Collection is open for research and teaching through Special Collections.
---
As the curator of the Lester Levy Sheet Music Collection, a phrase I hear often is "I didn't know sheet music could be used to study…"
Levy collected 30,000 songs over 50+ years not to perform, but to use as a lens for studying history. To make this easier, Levy organized his collection by subject, rather than title or composer. As a result, there are hundreds of unique subjects that can be used to filter the collection. So, I thought I'd take the opportunity to dive into some of the more fascinating, obscure, and strange subject headings in the collection. Every other week, I'll focus on a different subject — stay tuned for more deep dives! You can view the entire digitized collection here.