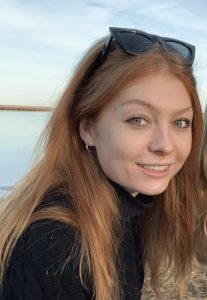 The Johns Hopkins University Museums welcomed two interns for the summer of 2021.
At Homewood Museum, rising senior Elizabeth Sheehan was selected as this year's Pinkard-Bolton intern. The Pinkard-Bolton Internship Program provides Johns Hopkins undergraduate students with the opportunity to gain significant understanding of the museum profession through paid work at Homewood Museum, a National Historic Landmark constructed circa 1801.
The internship is open to students with relevant coursework in American art, American architecture, American history, anthropology, material culture, education, and/or the Museums & Society Program. As an Archeology major with a minor in the Program in Museums & Society, Elizabeth was a natural fit. Under the supervision of Michelle Fitzgerald, Curator of Collections of the Johns Hopkins University Museums, Elizabeth researched Homewood's historic privy, questioning what its form and function reveal about race, class, and gender in 19th-century Baltimore. As her internship wrapped up last week, Elizabeth presented her research to museum staff during a Zoom Power Point. You can watch a recording of the presentation here.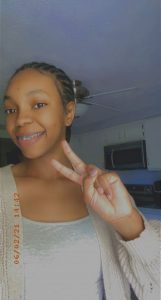 As Elizabeth's internship ended, J'Naya Harris's began! J'Naya is a rising senior at Baltimore Polytechnic Institute, a public high school in Baltimore city. She is interning at the museums this summer as part of the Baltimore Arts Internship (BAI) program.
Founded in 2012 by Bloomberg Philanthropies, the philanthropic foundation of Michael Bloomberg (WSE '64), the Bloomberg Arts Internship program pairs students from public high schools with cultural institutions and arts organizations for six-week paid internships. The program originated in New York City, expanded to Philadelphia, and then, in 2016, launched in Baltimore. It is administered locally by Young Audiences/Arts For Learning Maryland. The Johns Hopkins University began participating in the program in 2017. This is the fifth consecutive summer the JHU Museums have hosted a BAI intern.
J'Naya says she is "excited to learn about the families that lived in these homes." Because she is interested in writing, one of her projects will be to prepare character cards that tell the stories of the individuals who lived in the museums when they were private residences. She will also spend some time brainstorming creative ways to attract younger people to the museums.
We look forward to her contributions!