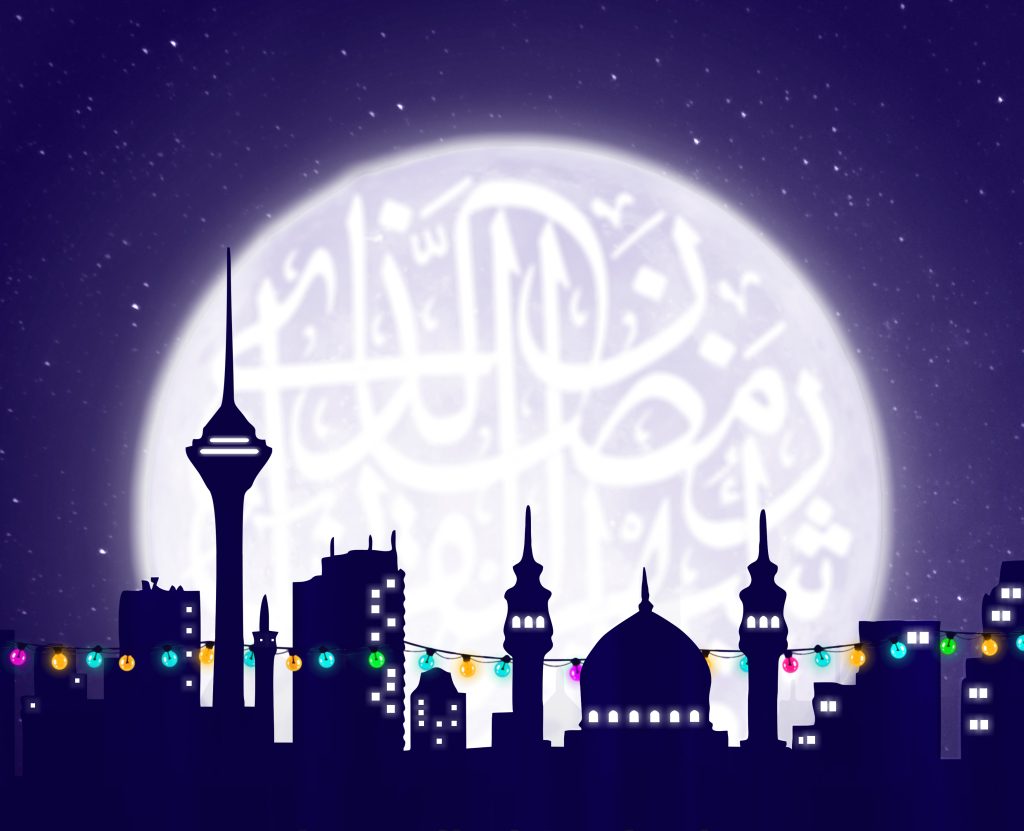 To all of our Muslim friends, family, students, colleagues, faculty, and staff, Ramadan Mubarak!

We, at the library, want to extend our warmest wishes for a blessed Ramadan. We recognize the importance of this month and the significance it holds for our Muslim community. We hope that this Ramadan brings you peace, joy, and spiritual growth.

For anyone who isn't familiar with Islam's holy month, Ramadan is a month-long observance that is celebrated by Muslims worldwide. It is a time of spiritual growth, reflection, and devotion. It is believed to be the month in which the Quran was revealed to the Prophet Muhammad.
This holy month is the ninth month of the Islamic calendar, which is a lunar calendar. This means that Ramadan happens at different times each year. This year it spans from March 22 through April 21, when it culminates in the holiday, Eid al-Fitr.
During Ramadan, Muslims focus on spiritual activities, including fasting, prayer, and recitation of the Quran. Fasting is one of the most important practices during Ramadan, and it involves abstaining from food and drink during daylight hours and celebrating with your community, friends, and family by night.

In addition to fasting, Muslims also engage in increased prayer during Ramadan. It is also a time for acts of charity and kindness, as Muslims are encouraged to be more compassionate and to care for the vulnerable during this holy month.
If you are interested in learning more about Islam and Ramadan, the library is well-stocked with resources treating Islamic history, culture, belief, and practice around the world. You can get started with our research guide by clicking here.

Ramadan Mubarak!