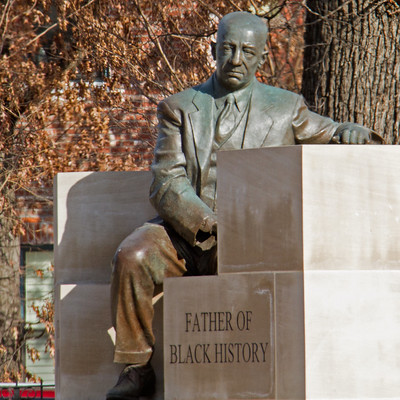 The Diversity Committee would like to acknowledge Black History Month and its creator, Carter G. Woodson. In 1926, Carter established "Negro History Week" to share the contributions of "Blacks to civilization."  After getting his PhD from Harvard University, he set his goals on bringing the life experiences of Black people to the scholarly environment. Carter founded the Association for the Study of Negro Life and History where scholars began to explore the history of Black people. This evolved into the modern organization ASALH, or the Association for the Study of African American Life and History. The first scholarly publication from the association was The Journal of Negro History which spanned 30+ years. 
In commemoration of Carter G. Woodson and Black History Month, we would like to provide you with resources to further lifelong learning and increase your understanding of the African American culture. We hope you appreciate the resources and our effort to continue to garner tolerance for differences in others. 
Baltimore exhibitions featuring Black artists:
Homewood Museum: 
While all JHU staff, students, and faculty can always visit Homewood Museum for free, during the month of February, the museum is offering free tours for all to celebrate Black History Month. Book your tickets here.
Baltimore Museum of Art
Playlists that feature Black artists 
Learning Opportunities:
Books 
Videos
Resources