The Johns Hopkins Libraries are piloting an agreement with Wiley to promote Open Access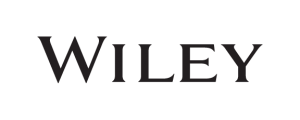 and make it easier for our researchers and authors to achieve.  
The Johns Hopkins Libraries have entered into a new agreement with Wiley. For the next three years part of the subscription fee we pay Wiley to read their journals will be diverted to cover article processing charges (APCs) for articles that meet the following criteria: 
JHU researcher listed in JHED is the corresponding 

author

 

Article is a research or review paper (Wiley categorizes these as 'original articles')

 

Article is accepted by a hybrid Wiley journal after 29 March, 

2021

 
The Wiley Author Services system will present JHU authors with information about this program and the option to participate. Articles will be made Open Access without embargo if you choose this option.  
Our goal with this pilot is to determine how sustainable this method of funding journal publishing is. Funding is finite and we might expend all the money before the end of a calendar year. In that case, notes will be posted in the Wiley Author System.