[This blog post was contributed by VRC Staff Alana Barry (International Studies/East Asian Studies, '22)]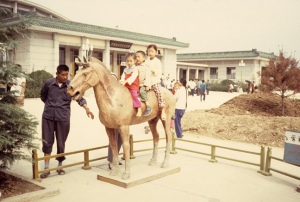 Spring 2021 is finally here, and the Visual Resources Collection (VRC) has some news to share about an exciting new endeavor: all JHU image collections located in Artstor are now also available in JSTOR! This expansion to a new platform will make JHU image collections more accessible and discoverable, and coincides with JSTOR's own plans to improve and streamline image searches and viewing. For those of you who regularly use JSTOR to conduct research, you'll now be able to access JHU images right in JSTOR.
Check out the links below to explore JHU's collections in JSTOR: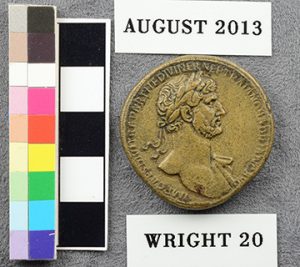 In addition to the publication of existing collections, the VRC will be continuing to add new images to both Artstor and JSTOR over the coming months, including content from our ongoing collaboration with Special Collections. Feel free to contact us if you have materials you'd like to have digitized and made available through Artstor and JSTOR or if you have images to donate to our collections.
Interested in checking out JHU collections on Artstor or JSTOR but don't know where to start? The Sidney Pointer Coin collection recently published by the Johns Hopkins Archaeological Museum is a great place to start. This collection features over 100 different ancient coins, now available online for the first time. The Buckler Roman Surgical Kit, also published by the Archaeological Museum, is another great collection to check out. Not sure how to navigate local/institutional collections or find images? The VRC FAQ can help answer your questions.
As spring classes begin and assignments start to ramp up, the VRC is here as always to assist with any image needs. You can contact us by email at vrc@jhu.edu. Here's to a successful start of the Spring 2021 semester, and we look forward to working with you!