Written by Marley Kalt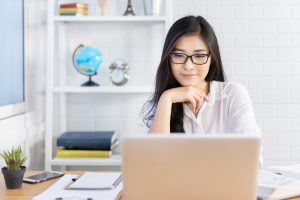 Creating documentation for your research data is an important step toward making your data understandable and reusable. This documentation, also called metadata, comes in many forms: readme files, codebooks, data dictionaries, software-generated information, and more.
 JHU Data Services has published a series of online modules to walk through the basics of documenting your research data. These modules will teach you what information you should document about your research data, help you find documentation standards used in your field, and show sample documentation for different types of data.
---
Available modules are: 
Introduction to Documentation 
This module is for researchers who want an overview of what aspects of their research to document and general steps to do so. You will learn about common forms of research documentation, without diving deeply into any one research domain or data type. 
Metadata and Metadata Standards 
Using metadata standards helps other researchers in your field understand and re-use your data. This module will define metadata and metadata standards, introduce different types of documentation where standards can be used, provide examples of standards in practice, and show where to find standards for your field. 
Tabular Data 
Tabular data is one of the most widely used formats to structure research data. In this module you will learn what to document about your tabular data set and how to create that documentation. 
Code 
Providing good documentation for your code is important for others to understand and reuse your scripts. In this module you will learn 6 best practices and tips to document code well. This module is for anyone who wants to improve documenting their scripts, code, and software.  
Medical Data 
Medical and health research have distinct requirements for documentation and demand extra consideration to protect patient privacy. This module centers on clinical, biomedical, and public health research, emphasizing how to plan for sharing data with collaborators and biomedical communities. 
Geospatial Data 
Geospatial data is created and used by a wide variety of research disciplines. This module covers what you should document about geospatial data and how to do so, including many examples from ESRI ArcGIS. It also contains an optional module on "what are geospatial data", which provides definitions and examples of geospatial data. 
---
To get started with documenting your research data, you can view the modules and the accompanying research guide.