Though the Sheridan Libraries are pleased to continue to offer curbside pickup for many print books this fall (see here for details), we recognize that ebooks are often preferred by patrons for a variety of reasons. We have thus gone to great lengths to acquire many new ebooks through ProjectMuse, JStor, ProQuest, Springer, and other services indicated in this spreadsheet, which continues to be updated with the latest information by experts in the academic liaison department.
One exceptionally powerful tool all JHU patrons now have at their disposal is HathiTrust's Emergency Temporary Access Service (ETAS), which has recently been incorporated directly into Catalyst, the library catalog. If you see "HathiTrust" in the box labelled "Online Access" in a record in Catalyst, you should be able to click on it and access a scan of the item in question by following the steps below.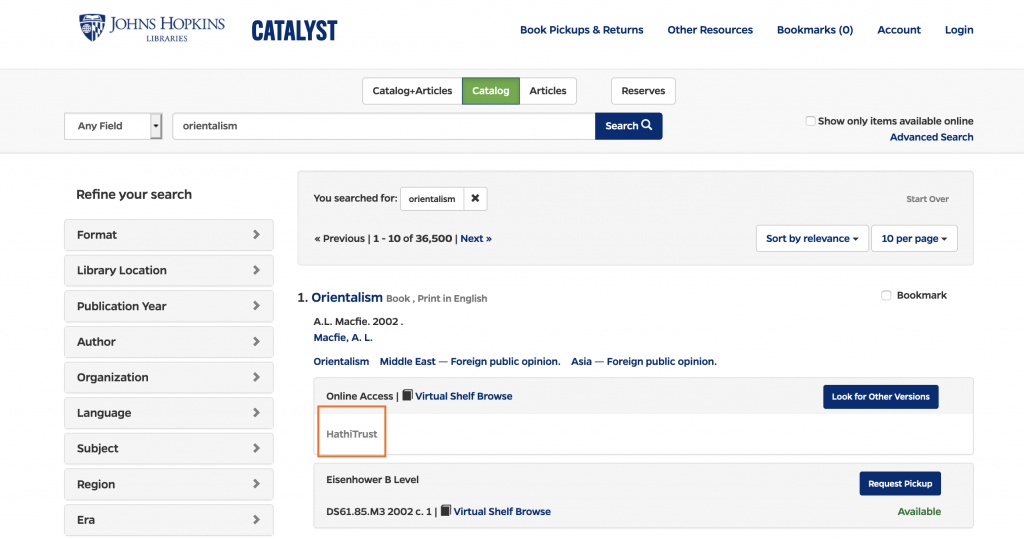 After clicking on this link and authenticating with your JHED ID, scroll down to the bottom of the page and click "Temporary Access."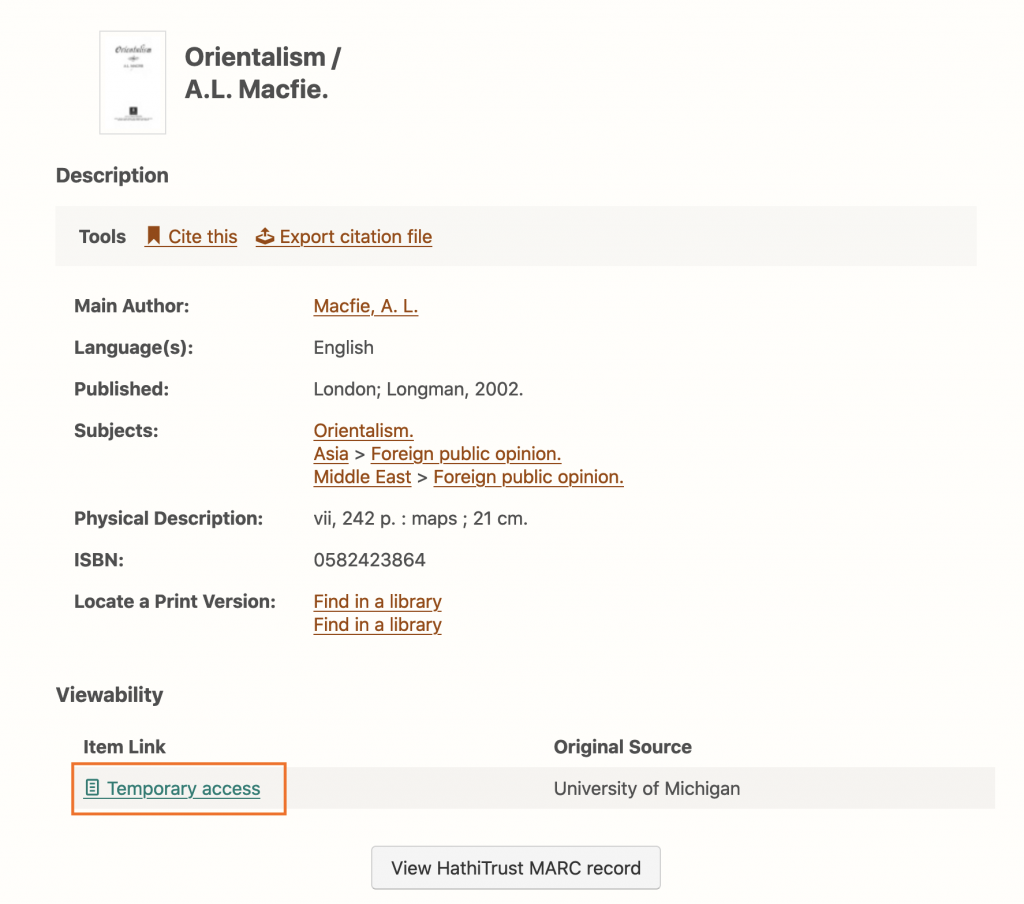 Then press "Check Out" in the orange box and you will be directed to the scan of the book.

Note that per the principle of controlled digital lending under which HathiTrust's ETAS operates, only one digital copy of a print book held by JHU can be checked out at a time. We therefore ask that you check an item back in once you're done with it (though you can renew it indefinitely if need be). Closing HathiTrust will automatically return the digital copy. Another patron from the JHU community will then be able to check it out.
If you are not finding what you are looking for through HathiTrust or any of the other ebook platforms specified above, please reach out to us at ask@jhu.libanswers.com. Contrary to the stereotype, we JHU librarians love to be asked questions and we will be glad to help you as far as we are able!