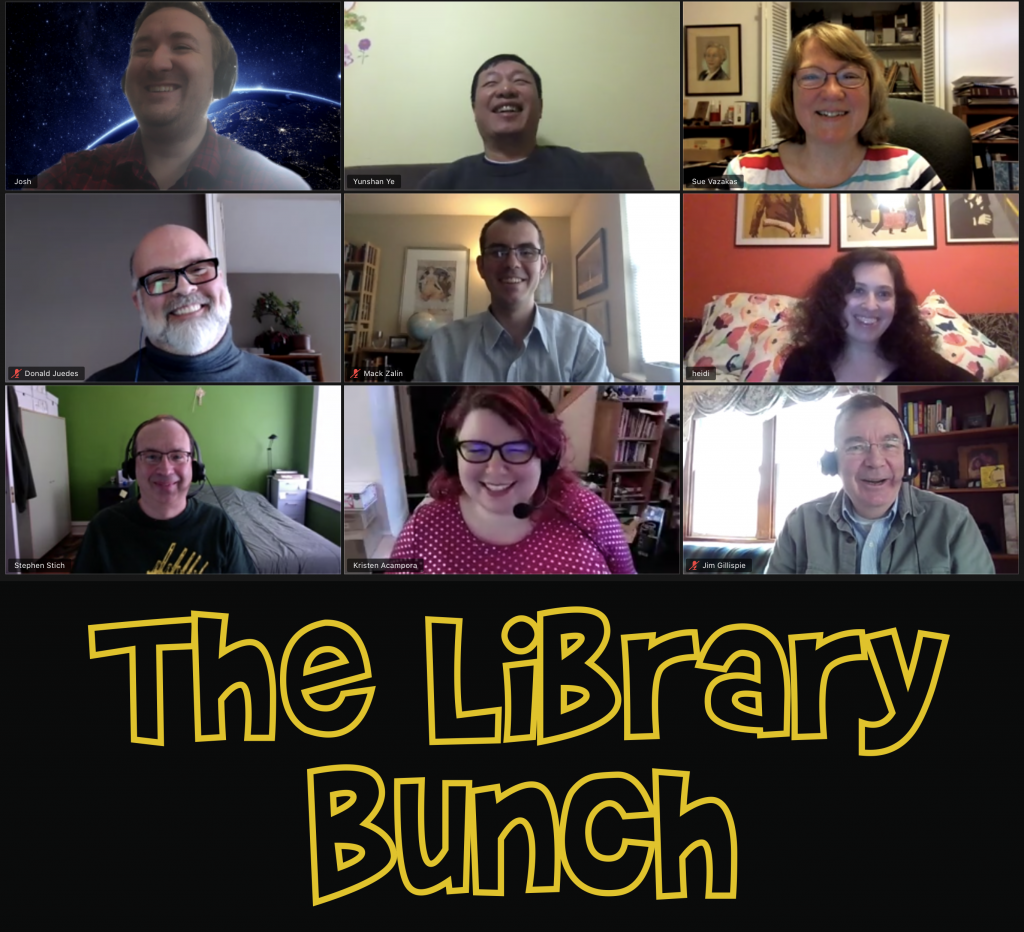 What do you call a librarian with no library?
Well, it may sound like the lead-in to a dad joke but thanks to the closure of the Johns Hopkins libraries in response to the Coronavirus, we are finding ourselves asking this very question. Luckily, the answer is pretty simple. A librarian without a library is still a librarian (sorry it's not funnier – think you've got a better punchline? Comment below!). 
In that spirit, we want you to know that your librarians are still here for you working online, just like our students. Like your courses, our meetings have been transported into the digital realm where we discuss how to best serve our patrons, both in terms of what resources we can provide and how we can provide them. 
While some of our solutions were in place long before Corona was anything more than a beer, we are doing our best to develop new solutions to provide uninterrupted access to all the same resources that you count on at the library. 
For some of our tried and true resources, please consult our subject guides, our databases, and, of course, reach out to your librarian. 
For newly developed solutions, watch this space as we will be using the blog and our social media platforms to keep students in the know when it comes to the tools and techniques you will need to be successful during this time. 
And now, for the sing-along portion of our program!
"Here's the story
Of a great Library
That was shut down by a very nasty cold. 
It has millions of resources
for their students
Covering topics new and old.
Now the students
Can't request the books,
Can't see the maps or go there to take a nap.
They were scattered 
Across the country, 
And yet the homework flowed. 
Now they're asking "how can I get to this journal?'
And they knew that it was much more than a hunch
That their librarians 'round their kitchen tables
Were going to help them, 'cause they're the library bunch. 
Library Bunch,
Library Bunch,
That's the way we became the (online) Library Bunch!"