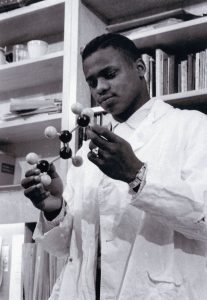 The Sheridan Libraries Dean's Undergraduate Research Awards, or DURA, are available for students working on research projects that draw on primary source materials in the rare book, manuscript, and archival collections of the Sheridan Libraries at JHU. These collections span 5,000 years of rare and unique objects and texts, from ancient cuneiform tablets and Egyptian papyri fragments to illuminated medieval and Renaissance manuscripts, 20th-century African American photography, U.S. suffrage movement records, and a growing LGBTQ collection.
DURA supports research conducted over the summer months only (May to August), and grants are meant to be used as cost-of-living stipends for awardees for the duration of their research. In recent years, awards have consisted of $1,250 for a four-week research period and up to a maximum of $3,750 for a 12-week period of funding. Any additional research expenses during the research period must be drawn from the total amount of the student award, though some costs, such as digitization, may be possible without charge. Students typically live in Baltimore during this period and use the Sheridan Libraries' collections for intensive research. Research outcomes might take the form of a research essay, exhibition, digital project, film, or another production.
The awards are supported by the Alexander Grass Humanities Institute and the Singleton Center for the Study of Premodern Europe.
For the full announcement, including requirements and important links, see the Alexander Grass Humanities Institute website.
The application deadline is 11:59 p.m. on March 9, 2020. Send all materials via email to jplaster@jhu.edu. Incomplete applications will not be reviewed after this date.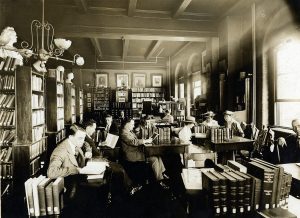 Hugh Hawkins Research Fellowships are awarded annually to undergraduate or graduate students from any school at Johns Hopkins who wish to conduct research into an aspect of the rich history of Johns Hopkins University.
Fellowship recipients are notified in the spring and conduct their research over the summer. A fellowship award of $3500 is given to each recipient, intended to be used as a cost-of-living stipend to support awardees who will remain resident in Baltimore for a minimum of 8 weeks during the summer (May-August) of their research fellowship.
Special consideration will be given to projects exploring the history of diversity at Johns Hopkins or that propose a final product rooted in the digital humanities. The Hugh Hawkins Fellowships will enhance the undergraduate and graduate research experience by providing opportunities for original research in historical collections and for sharing research with the public.
Each fellowship recipient will work closely with a faculty mentor and an archivist mentor during the fellowship.
Fellowship recipients' work will be preserved in the Ferdinand Hamburger University Archives of the Sheridan Libraries, creating a rich, continually growing, and publicly available body of original scholarship that will serve as a valuable resource for generations to come.
Applicants must complete the Hugh Hawkins Research Fellowship application, which explains all requirements for successful completion. The deadline to receive all required materials is March 9, 2020, by 11:59 p.m. Notifications will be received by all applicants during the week of March 30, 2020.