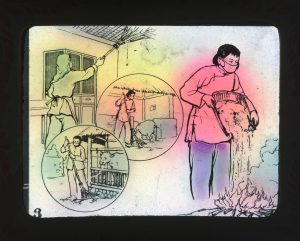 Physically housed in the Sheridan Libraries' Special Collections, the Johns Hopkins University: Chinese Public Health Campaign Slides 1950s-1970s collection is newly available digitally via Artstor. JHU faculty, students, and staff have access to Artstor and its more than 2.5 million images, as well as the 181,500+ images in the JHU Visual Resources collection.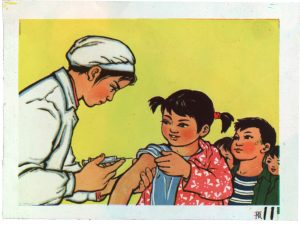 This Chinese Public Health collection consists of 415 educational public health campaign slides within 22 discrete sets that were produced in mainland China from the 1950s -1970s. Educational slides played an important role in the history of public health campaigns in China during this period. Because slides were inexpensive to produce and easy to disseminate, they were the favored tool of propaganda and public education. These public health campaign slides aimed at educating the public about basic scientific concepts, major disease prevention, and healthful behavior, covering a wide range of topics that are grouped under the following five themes: infectious diseases, environment and heath, personal hygiene, the health of children, and non public-health topics. Specific subjects include whooping cough, preventing tuberculosis, and improving factory hygiene.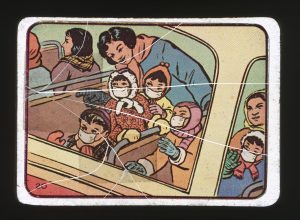 While visiting the collection shows you all 415 images, you can also view the collection by set with Artstor's groups. To access groups in Artstor, choose "Browse" and then "Groups." You can search or scroll through, as well as choose the tag "Johns Hopkins University: Chinese Public Health Campaign Slides 1950s-1970s" from the left hand side of the screen. The sets vary between topics, for example, there is the Harm of Smoking set, Malaria and Mosquitos set, as well as the Tuberculosis Prevention set
To learn more about this collection, click here or contact Yunshan Ye, Academic Liaison to East Asian Studies and Political Science.
To learn more about the collections in Artstor, contact the VRC at vrc@jhu.edu, and visit the Visual Resources Collection guide for more information. Download the VRC's Artstor at JHU Quickstart Guide for the basics of using Artstor.
For more ways to find images, see the Images page on the library's Art History guide and see the Finding Images guide.