It's Opening Day and we're sharing a snippet of Johns Hopkins history for baseball fans.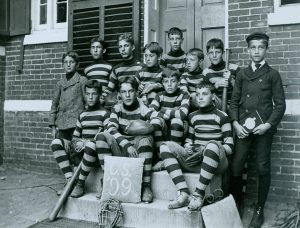 After the Carroll family sold Homewood in 1838, it was let to a series of tenants, the last of which was the Country School for Boys, the precursor to today's Gilman School. Here, posed on the steps of Homewood's east hyphen door, is the school's 1899 baseball team.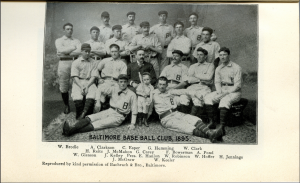 From our special collections at the George Peabody Library is this group portrait of the 1895 Orioles team, including their wee mascot (Spalding's Base Ball Guide, 1896).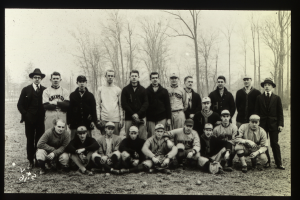 A Hopkins baseball team poses for a photograph. c.a. 1916. (Source: The Ferdinand Hamburger Archives, The Sheridan Libraries, The Johns Hopkins University)
Seniors from the class of 1892 share tales of season wins and losses in the Johns Hopkins Hullabaloo yearbook.