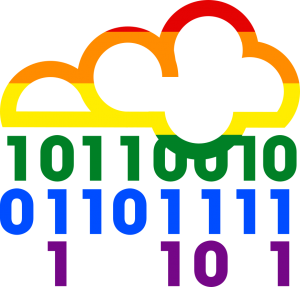 In honor of Pride Month, we want to highlight LGBTQ+ data and collections at JHU and beyond. These datasets give us a lens through which we can observe and interpret the history of the LGBTQ+ struggle for equality and recognition, while also serving as a tool for progress moving forward.
Datasets
Many of these data collections come from the ICPSR, the Inter-university Consortium for Political and Social Research, of which JHU is a member institution. ICPSR is the world's largest collection of digital social science data and also provides leadership and training in data access, curation, and methods of analysis for the social science research community.
ICPSR Specific Datasets
General Datasets
Data Discussions

JHU Collections
Looking for Data?
Learn More About Data Services at the Library:
Data Services supports Johns Hopkins researchers, faculty, and students on the Homewood and East Baltimore campuses with a spectrum of resources for finding, accessing, and working with data to make your research and teaching successful. For consultations, training, and archiving services, please reach out via chat (Live chat hours: Monday to Thursday, 12 pm to 5 pm and Friday, 12 pm to 3 pm) or by email.
For more information about our services, visit our website at dataservices.library.jhu.edu.
For more data-related training and workshop please visit our Training and Workshops page.