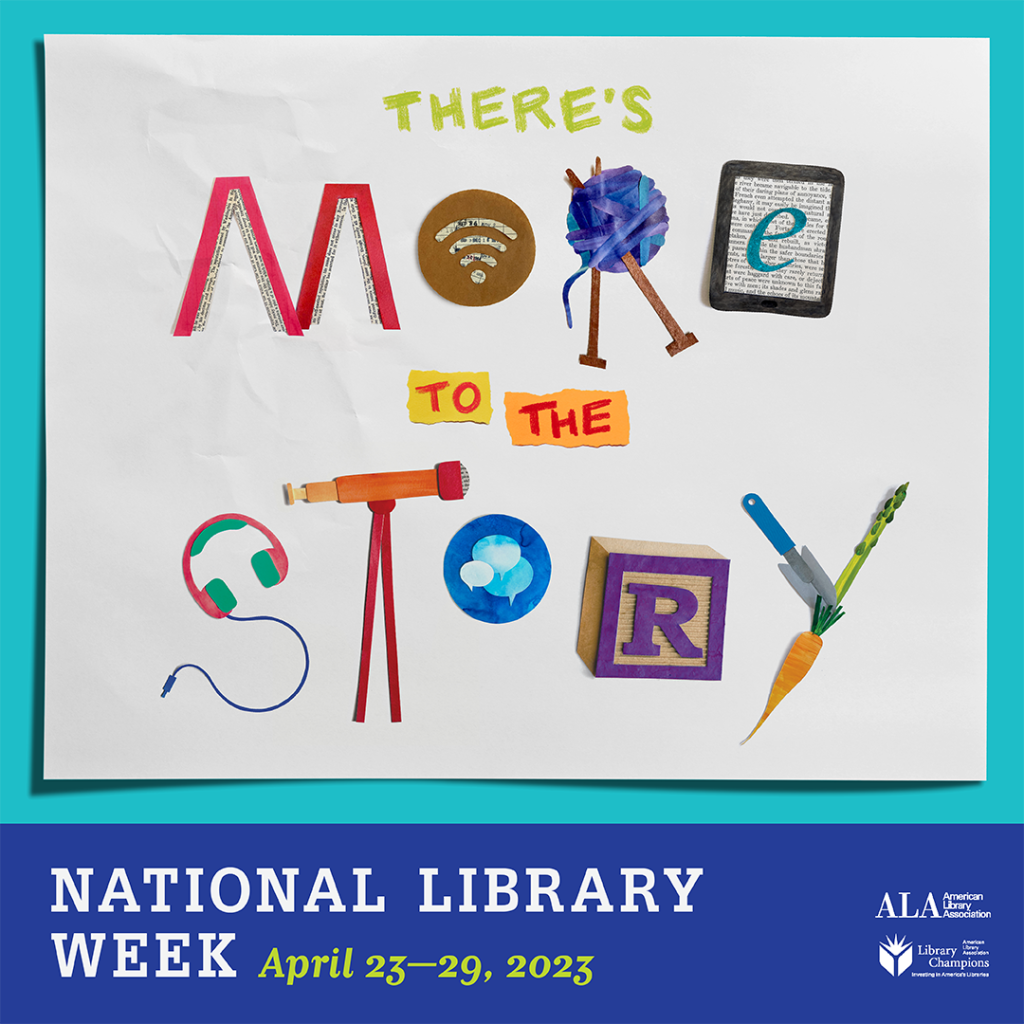 It's National Library Week (April 23-29), an annual celebration of the contributions of our nation's libraries and librarians. This year's theme, There's More to the Story, has us asking: What are the stories that the Sheridan Libraries have to tell? And what is the "more" in those stories?
First, while we love books, there's more to us than books. We feature our rare book and archival collections at events like the Edible Book Festival and Black History Month Game Night. We curate exhibitions to highlight African American foodways and explore the rich life of early modern women.
We also work with faculty, students, and staff on research questions. We have a rich collection of databases that cover every imaginable topic and subject area, and we're always happy to arrange an individual consultation. Send an email to Ask a Librarian with your thorniest question and we'll set up a meeting. Don't be afraid to reach out and make us part of your story!