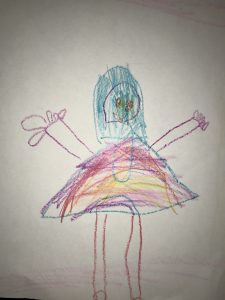 Please enjoy this interview with one of the Librarians of Johns Hopkins University Sheridan Libraries: Heather Furnas!
Who are you and what do you do?
I am Heather Furnas and I am the new librarian for History, Africana Studies, and the History of Science & Technology.
Tell us a little about your background.
While originally from Nebraska, I come to JHU from Cornell, where I completed my PhD in American History and worked at Cornell University Library for eight years.
What is part of your job that people may not know about?
One part of my job that people may not know about is that I can help them with every stage of their research and writing process, from finding and organizing research materials to integrating them into the final product.
What's the best part about being a librarian?
The best part about being a librarian is that I get to be around really smart and curious people all the time.
What is your favorite hobby?
I guess my favorite hobby is running, but mostly I use it as an excuse for my other favorite hobby, which is leaving the house during a pandemic.
If you gave yourself a nickname, what would it be and why?
Valerie. When I waited tables in college, that was the name tag I used so late-night customers wouldn't know my real one. My husband named a character in his first novel Valerie after my alter-ego. If my daughter had her say, I would be named Starla, and I would be a unicorn.
Name three songs that would be on the soundtrack of your life.
As Cool As I Am by Dar Williams
Under the Table by Fiona Apple
Ablaze by Alanis Morrisette
What show have you binge watched recently?
Schitt's Creek. I watched the first few episodes a long time ago and I didn't like it. I listened to everyone who told me to wait it out past the first few episodes and they were right.
Coke or Pepsi?
Wegmans Brand Sparkling Water in Mixed Berry
You're a professional athlete, what is your sport?
Struggle Running.